«Prev
From Oct 21, '20 to Nov 20, '20
Next»
6891
INDIA MY VALENTINE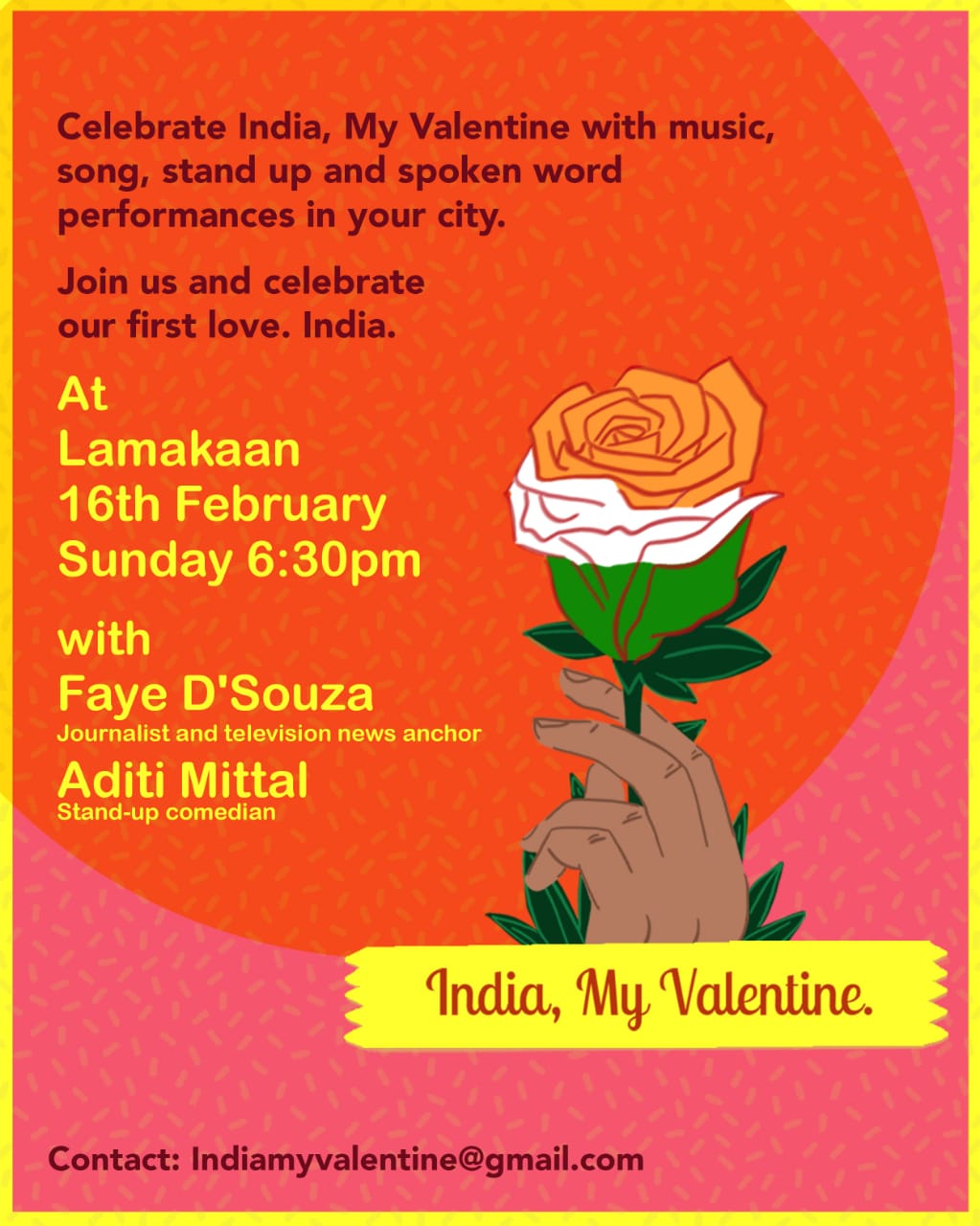 Sun Feb 16, 6:30 PM
Lamakaan An Open Cultural Space
This Valentine's Day Weekend
16 February 2020
we gather to celebrate
INDIA MY VALENTINE

Joining us Faye D'Souza in conversation with Mohan Guruswami.

And

Aditi S Mittal.

Faye D'Souza is a Senior journalist and she anchored on subjects of corruption, communal violence and independent press.

Aditi Mittal is a stand-up comedian, actress and writer.One of the first women to do stand-up comedy in India, Mittal has been rated amongst India's top 10 stand-up comedians by The Times of India. CNNIBN.com named her as one of the top 30 "witty, intelligent and incredibly funny" Indian women to follow on Twitter.

Open for all, Entry Free.