«Prev
From Jun 6, '20 to Jul 6, '20
Next»
6144
Remebering Girish Karnad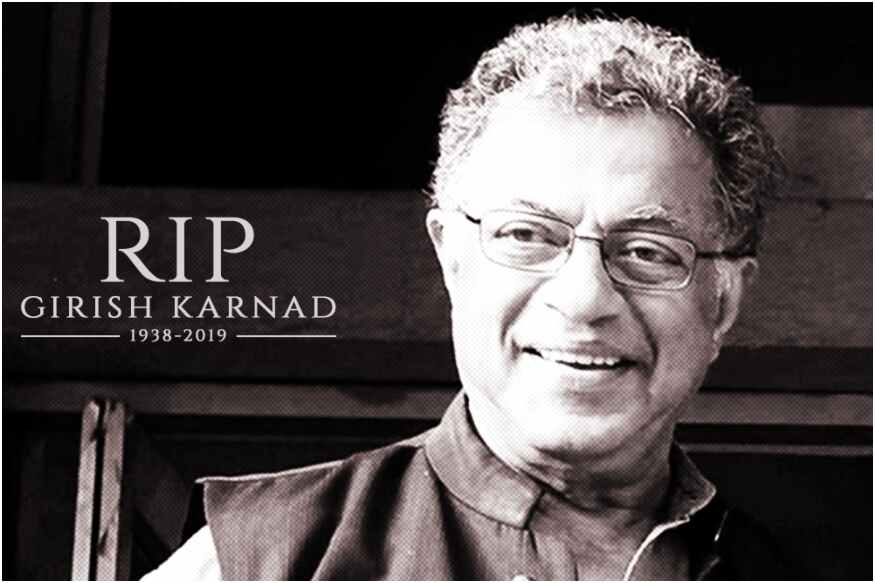 Fri Jun 14, 7:00 PM
Lamakaan
Girish Karnad, one of the versatile artistes of our times left this mortal world on 10th June 2019 after battling with illness for some time.

As a tribute to the doyen of cinema and theatre, Lamakaan is holding a remembrance meet and followed by the screening of 'Nishant (1975)."

Mr. Sajid Mehmood, a film enthusiast will talk about Karnad's art and contributions to the creative world and also introduce the film.

About Girish Karnad:
Girish Raghunath Karnad (19 May 1938 – 10 June 2019 was an Indian actor, film director, Kannada writer, playwright and a Rhodes Scholar, who predominantly worked in South Indian cinema and Bollywood. His rise as a playwright in the 1960s, marked the coming of age of modern Indian playwriting in Kannada, just as Badal Sarkar did in Bengali, Vijay Tendulkar in Marathi, and Mohan Rakesh in Hindi. He was a recipient of the 1998 Jnanpith Award, the highest literary honour conferred in India.

For four decades Karnad composed plays, often using history and mythology to tackle contemporary issues. He translated his plays into English and received acclaim. His plays have been translated into some Indian languages and directed by directors like Ebrahim Alkazi, B. V. Karanth, Alyque Padamsee, Prasanna, Arvind Gaur, Satyadev Dubey, Vijaya Mehta, Shyamanand Jalan, Amal Allana and Zafer Mohiuddin. He was active in the world of Indian cinema working as an actor, director and screenwriter, in Hindi and Kannada cinema, and has earned awards. He was conferred Padma Shri and Padma Bhushan by the Government of India and won four Filmfare Awards, of which three are Filmfare Award for Best Director – Kannada and the fourth a Filmfare Best Screenplay Award. His famous novel is "Yayathi". He was a presenter for a weekly science magazine programme called "Turning Point" that aired on Doordarshan in 1991.

After suffering from poor health, he was admitted to a hospital in Bengaluru, India, and ultimately died 10 June 2019

About Nishant film:
Nishant (English: Night's End) is a 1975 Hindi drama film directed by Shyam Benegal, based on an original screenplay by noted playwright Vijay Tendulkar, with dialogues by Satyadev Dubey.

The film features an ensemble of parallel cinema actors including Girish Karnad, Amrish Puri, Shabana Azmi, Anant Nag and Sadhu Meher with Smita Patil and Naseeruddin Shah (In his film debut). This film focuses on the power of the rural elite and the sexual exploitation of women, during the time of feudalism in India.

Duration: 143 Minutes

ALL ARE WELCOME. ENTRY IS FREE & OPEN TO ALL!!!