«Prev
From Oct 20, '19 to Nov 19, '19
Next»
6201
Women Leaders:By Accident?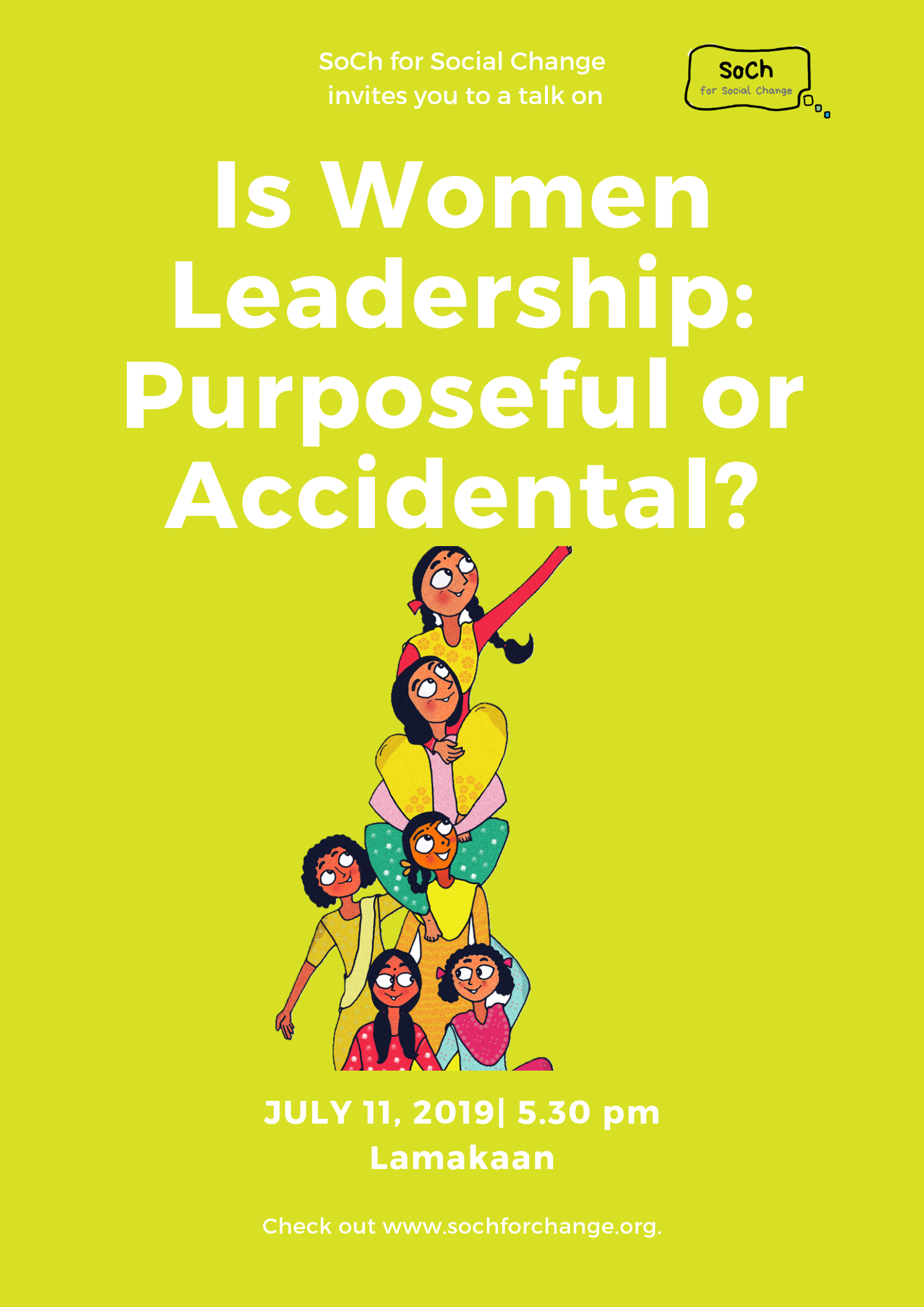 Thu Jul 11, 5:30 PM
SoCh for Social Change
When we mention the word boss, we tend to imagine a man! The proportion of women in key leadership roles are relatively low in most organisations across sectors. A woman leader faces many challenges like scarcity of role models, unconscious bias, and a peer group that continually shrinks the more senior they become. Moreover, those women who do manage to climb up the ladder, face constant scrutiny and criticism. Women also face harder choices, often conflicted between personal fulfillment and professional success.

There are 190 heads of state, and only 9 are women. Of all the people in the parliament in the world, only 13 % are women. In the corporate sector, there are merely 15 to 16 % women. Even in the social sector, where so many organisations are working towards women empowerment, only 20% of women occupy the top jobs.

Being a woman and having a successful career can be difficult. 'Women Leaders:By Accident?' discusses and celebrates those women leaders of Hyderabad who have overcome these challenges in the social and development sector. These women leaders will talk about their journeys and how they fought their way to be where they are now. This panel of women leaders are here to inspire a generation of young women who want to be future change makers or future leaders. Join us in this panel discussion, headed by Anusha Bharadwaj, Founder and Director, SoCh for Social Change and Executive Director, VOICE 4 Girls to discuss their journey to leadership in the social sector.