«Prev
From Feb 23, '19 to Mar 25, '19
Next»
4920
Paisal Evi Bhe? a Telugu Comedy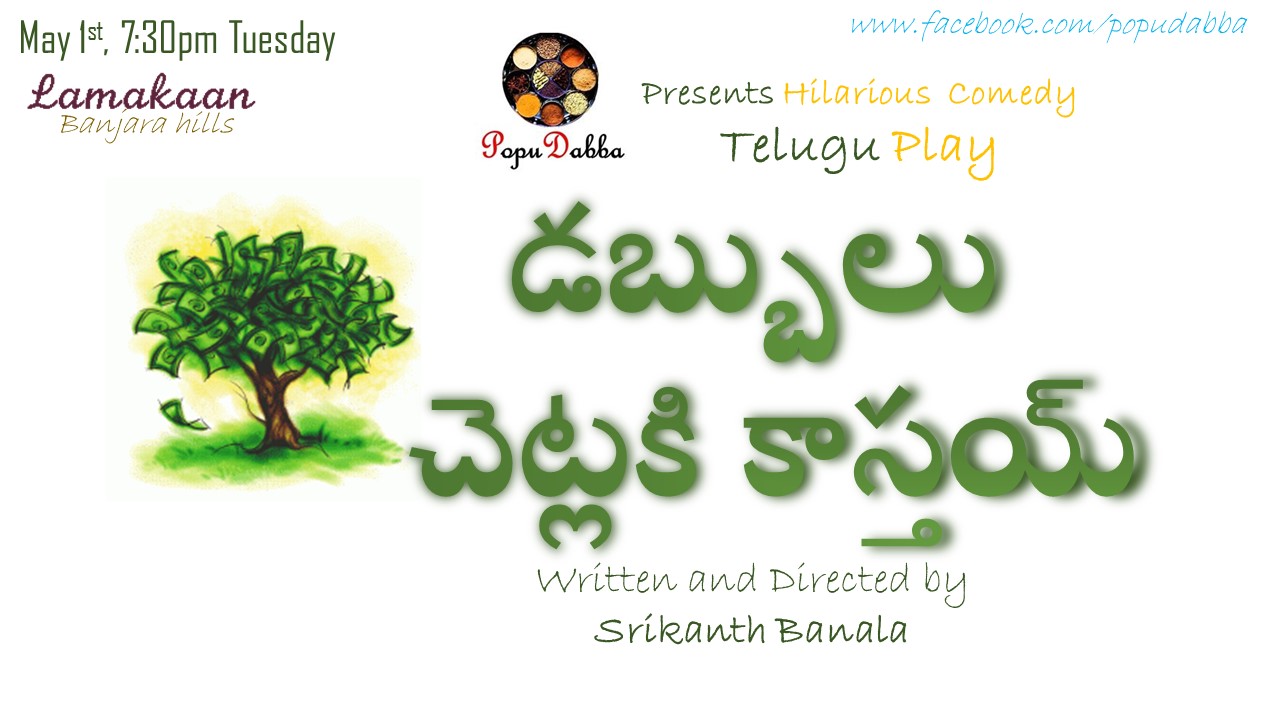 Sun Jun 3, 7:30 PM
Popudabba
Paisal Evi Bhe? is the Political Satire with a Twist right across the line from no where. Make some time and Do come and join us in Banjara Hiills. Encourage us _/\_ and love us 🙂 #LoveTheatre #TeluguTheatre #ComedyTheatre #Satire #Hillarious play!!

Desham Masth Galeeezga undedhi, inka Galeezgane unnadhi. inka galeezga untadho, manchigaithadho mee chethlane undedhi ennikala mundhu,

Iga ippudaithe etlaina galeezgane unnadhi kabatti.Ilanti mana deshamla, Mana rashtramla.. Mana niyojakavargam lantidhe oka niyojakavargam undhi. Ganla manalanti prajalaki oka prathinidhi.. Praja Bandhu ani gattiga cheppukunta thirige oka MLA unnadu.. motham eedane chepparu,
Lamakaan la cheptharu. vacheyandri.
Comedy Telugu Play
Written and Directed by Srikanth Banala
Entry @ 100/- Duration 1hour more details at https://www.facebook.com/ThePopuDabba Do like us and Support us.